Holiday Ideas - Story Playground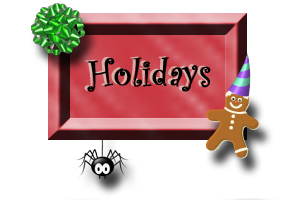 Holidays with Story Playground
A Story Playground book would be the ultimate Christmas Card. Feature what each member of the family did that year along with pictures and audio.
Thanksgiving - make a book featuring things you are thankful for.
Halloween - costume pictures over the years.
Family Holiday Traditions - share those fun memories from Christmas, Thanksgiving, or Halloween.
Make a birthday book for someone. This could be things that you like about them or share memories you have created together.
New Years - make a book describing your New Year's Resolutions, or as a review of the past year to send along with your family's voices to share that snapshot in time.
Valentines book - Record your love story or write a book, "20 Things I Love About You".